Prescription drug coverage is included in your medical plan.
For details about the prescription drug plan, including copayment explanations, exclusions, limitations, and how the plan works, please see the Plan Contracts.
Employees can access an up-to-date, searchable database of medications and treatments on the Formulary when they log into the Blue Cross member portal.
Prescription Drug Formulary
| Tier | Copay |
| --- | --- |
| Tier 1 - Generic | $10 |
| Tier 2 - Preferred Brand | $30 |
| Tier 3 - Non-preferred Brand | $60 |
| Tier 4 - Specialty | $100 |
| Mail Order Prescriptions | 90 days for 2 copays |

ATTENTION HDHP MEMBERS: The costs for all prescriptions not listed on the HDHP Preventive List are subject to the HDHP deductible. Benefits will not begin until the deductible is met on the HDHP plan.
---
HDHP Preventive Drug List
For those enrolled in the now HSA compatible High Deductible Health Plan (HDHP), listed preventive medications are covered at 100% and not subject to your plans deductible. Review the HDHP Preventive Drug List with your provider regarding any medications you are taking now or may take in the future.
This list is subject to change by the carrier. For the most up-to-date information, visit the Blue Cross of Idaho member portal, members.bcidaho.com.
Exclusive Specialty Pharmacy with IngenioRx
Blue Cross of Idaho pharmacy partners with IngenioRx to offer cost savings for special medications and clinical support for complex health issues. 
Beginning July 1, 2021, members with specialty medications will work with one of the following in-network exclusive pharmacies:
IngenioRx Specialty Pharmacy
Premier Pharmacy
US Bioservices
To make your specialty drugs are covered, complete one of these steps: 
Call IngenioRx Specialty at 833-419-0528 to get your prescription transferred.
Ask your doctor to send your prescription to one of the in-network exclusive specialty pharmacies listed above.
---
IngenioRx Mail Order Pharmacy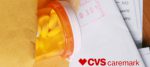 Getting your ongoing prescription medication is even easier with the IngenioRx Mail Order Pharmacy. Have your maintenance medications (medications you take regularly for a long-term or chronic condition) delivered directly to you, with no additional cost- and you'll even save money as well as time.

You can get a 90-day supply of your maintenance medication for 2 copays

Temperature-sensitve items are shipped with ice packs in coolers and/or express delivery
Get started by logging into your Blue Cross of Idaho member portal – select Prescription Drugs – Benefits and Coverage – Access Your Pharmacy Benefits Now.
Manage your Prescriptions Online
Get detail about your benefits
Find a pharmacy near you
Check the cost of medication
Manage your specialty and mail-order prescriptions
Sign up for automatic mail order refills
Step 1:
Log in to members.bcidaho.com
Step 2:
Select Pharmacy from the top menu
From here, you can use the quick access buttons to find an in-network pharmacy near you, check the cost of a drug or manage your prescriptions. You can also get answers to common questions about prior authorizations and filing claims.