<
MDLive / Telehealth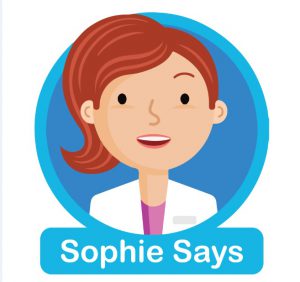 Access to telehealth is now easier than ever. Meet Sophie, your
MDLive
Personal Health Assistant. Sophie makes creating an
MDLive
telehealth account quick and easy using your smartphone, anytime, anywhere. Have you member ID card handy and follow the steps below:
Text 'bcidaho' to MDLIVE (635483)
How it works:

1. Activate your account

2. Choose a doctor

3. Resolve your issue
What is "Telehealth"?
Telehealth is defined as the delivery and facilitation of health and health-related services including medical care, provider and patient education, health information services, and self-care via telecommunications and digital communications technologies.
As an enrolled member in the State's health plan, you have two options for medical and behavioral health:
MDLive, a stand alone program that allows you to engage with a provider via technology for non-emergent medical and behavioral health needs for a lower cost. AND
Seeing your own Primary Care Physician (PCP), Specialist or Counselor via telephone or video subject to copay and coinsurance of the plan in which you are enrolled.
Nicotine Cessation
Thinking About Quitting?
Nicotine Cessation Aids are now covered 100% under all the Blue Cross of Idaho medical plans as a preventive benefit. Talk to your doctor now about the cessation aid that is right for you and visit the Blue Cross of Idaho member portal for a list of covered quit aids.

Blue Cross Discounts & Extras
Blue Cross of Idaho offers a variety of value-add services, programs and products to help our members achieve their personal health, wellness and fitness goals.

The Blue Extras! program offers discounted rates to members.
Condition Support
The goal of Blue Cross of Idaho's Condition Support, formerly Disease Management, is to empower members and/or caregivers (following HIPAA regulations as a health plan), in concert with their physicians and other care providers, to effectively manage disease and prevent complications through adherence to medication regimens, regular monitoring of applicable labs/vital signs, a healthy diet, exercise, and other lifestyle choices.
The program offers support to members and dependents who are managing an acute or complex illness or are at risk for or have a chronic condition such as:
diabetes
asthma
chronic obstructive pulmonary disease (COPD)
coronary artery disease or
heart failure
Login to the BCI Member Portal to connect with the Condition Management program
Care Management
If you are dealing with multiple or complex health problems, Care Management (CM), formerly Case Management, can help you better understand your conditions, teach you how to take an active role in your health and help with navigating any obstacles you run into. Through this program, you'll work directly with a care manager who will create a personalized care plan. You also get educational materials and resource support. CM can help you understand your health and make changes that can help you reach your best health.
The program offers extra help to members dealing with multiple or complex health conditions like:
serious trauma
transplants
spinal injuries
cancer
AIDS
multiple chronic illnesses
Login to the BCI Member Portal to connect with the Care Management program
Blue Cross of Idaho offers tools and services to help you lead your healthiest life.
Login to your member account on the Blue Cross of Idaho member portal to access the resources and participate in challenges.
Learn how to Navigate the WellConnected Portal (approx. 3 minutes)
---