The State offers three medical plan options so that employees can select the plan that best meets their needs as well as access providers in their geographic area. Each medical plan provides comprehensive coverage, with different levels of out-of-pocket expenses and premium contribution rates. A Vision Benefit and Prescription Drug Coverage are included with medical plan enrollment. All benefit eligible employees also have access to an Employee Assistance Program (EAP) and Wellness Resources. Deductibles and benefits for all plans are provided on a fiscal year, from July 1 through June 30.
FY23 Medical Plan Comparison & Plan Contracts
Feature Name
PPO In-Network
PPO Out-of-Network
Traditional
High Deductible
FY23 Plan Contracts
Active PPO
Active PPO
Active Traditional
Active HDHP
FY23 Plan Summary
Active PPO SBC
Active PPO SBC
Active Trad SBC
Active Single HDHP SBC
Active Family HDHP SBC
Deductible - Individual
$350
$600
$450
$2000
Deductible - Family
$950
$1,700
$1,250
$4,000
Out-of-Pocket Limit - Individual
$3,250
$6,500
$4,300
$5,000
Out-of-Pocket Limit -Family
$6,750
$13,500
$8,600
$10,000
Plan Payment (% of allowable charges after deductible)
ChoiceDocs $0 copay, $20 Specialist copay / 85%
Non-ChoiceDocs $20 copay, $40 Specialist copay / 85%
70%
80%
70%
Wellness/Preventive Care
No copay for listed services
70%
100%
100%
Telehealth/MDLive
No copay
(Covered 100% during the Federal State of Emergency)
N/A
No copay
(Covered 100% during the Federal State of Emergency)
100% after deductible
(Covered 100% during the Federal State of Emergency)
PPO Highlights
You save money when you use In-Network Blue Cross of Idaho providers
Most employees choose this plan
Traditional Highlights
Less restrictive provider options, particularly useful for rural, out-of-network areas
For non-BCI contracted providers, patient may be responsible for the balance of the bill after insurance has paid their portion
High Deductible Highlights
Now HSA compatible therefore all services and prescriptions that are not preventive in nature are subject to the deductible before the plan begins to pay.
Please keep in mind that deductibles and benefit payments are based on allowable charges.
Details about the medical plans, exclusions and waiting periods, can be found in each medical plan document and Summary of Benefits & Coverage (SBC).
You now have access to virtual care, anywhere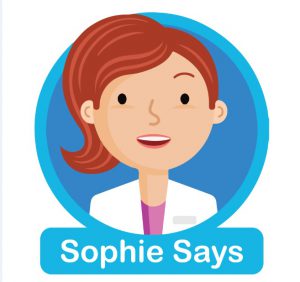 Meet Sophie, your MDLive Personal Health Assistant. Sophie makes creating an account quick and easy using your smartphone, anytime, anywhere.
Text 'bcidaho' to MDLIVE (635483)
How it works:

1. Activate your account

2. Choose a doctor

3. Resolve your issue
FY2022 Plan Documents