This website works best when using Chrome, Edge or Firefox browsers.

Open Enrollment will be held April 24 – May 12. More information about plan changes and premium rates will be posted soon!

You cannot enroll for medical/dental benefits or Flexible Spending Accounts (FSA) on this website. Please contact your agency's human resource office for enrollment instructions that are specific to your agency.
Check out these programs!!
---
What is "Telehealth"?
Telehealth is defined as the delivery and facilitation of health and health-related services including medical care, provider and patient education, health information services, and self-care via telecommunications and digital communications technologies.
As an enrolled member in the State's health plan, you have two options for medical and behavioral health:
MDLive, a stand alone program that allows you to engage with a provider via technology for non-emergent medical and behavioral health needs for a lower cost. AND
Seeing your own Primary Care Physician (PCP), Specialist or Counselor via telephone or video subject to copay and coinsurance of the plan in which you are enrolled.
Access convenient, virtual care from anywhere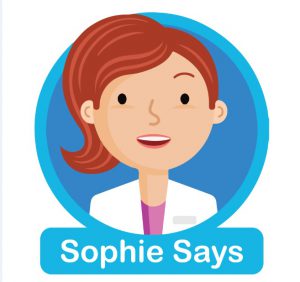 Access to telehealth is now easier than ever. Meet Sophie, your
MDLive
Personal Health Assistant. Sophie makes creating an
MDLive
telehealth account quick and easy using your smartphone, anytime, anywhere. Have you member ID card handy and follow the steps below:
Text 'bcidaho' to MDLIVE (635483)
How it works:

1. Activate your account

2. Choose a doctor

3. Resolve your issue
---
Your Benefits "To-Do" List
This year, more than ever, it is important to review your health care elections. Information will be posted in the coming weeks to help you make informed decisions about your benefits.
→Review the new plan year rates – Note** Premiums for some plans, particularly the Traditional plan, have changed. Review the rates prior to Open Enrollment so you can make any changes to your benefit elections. If you miss the Open Enrollment window, you will be locked into your election until next Open Enrollment or experience a Qualifying Life Event.
→Review the FY23 Summaries of Benefits & Coverage (SBC)
→Check out the FY23 New Plan Year Highlights
→Review the Flexible Spending Account (FSA) Toolkit to learn about how the FSA works.
→Start a file for your FY2023 receipts.
→Set up your Blue Cross of Idaho member portal login at members.bcidaho.com.
→Set up your Navia member portal login at idaho.naviabenefits.com if you are participating in Flexible Spending Accounts. Visit the Flexible Spending Accounts page for more information.
→Visit the Be Healthy page to find ways to manage your a current health condition, stop smoking, and see what extra perks are available to you.
School District and Political Subdivision information about joining the plan
The links below provide information that will assist school districts and political subdivisions in understanding the State's group health plan. If you have additional questions, visit the
Contact Us
page.
Documents may be updated as additional questions arise, so we encourage you to check back often.
Decision/Discussion Guide (Update coming soon)
One-Page Intro Letter (Update coming soon)
School District Presentation Slides (Update coming soon)
School Information Questionnaire (Update coming soon)