This website works best when using Chrome, Edge or Firefox browsers.
Your New Plan Year "To-Do" List
This year, more than ever, it is important to review your health care elections.
→New plan year rates –   If you miss the Open Enrollment window, you will be locked into your election until next Open Enrollment or experience a Qualifying Life Event.
→Review the FY24 Summaries of Benefits & Coverage (SBC) 
→Check out the FY24 New Plan Year Highlights
→Review the FY24 Flexible Spending Account (FSA) Toolkit to learn about how the FSA works.
→Start a file for your FY2024 receipts.
→Set up your Blue Cross of Idaho member portal login at members.bcidaho.com.
→Set up your Navia member portal login at idaho.naviabenefits.com if you are participating in Flexible Spending Accounts.
→Visit the Be Healthy page to find ways to manage your a current health condition, stop smoking, and see what extra perks are available to you.
New for FY24 – Employer Funded Health Savings Accounts (HSA)
Health Savings Accounts (HSA) are a way employees AND employers to contribute pre-tax dollars to an account to pay for health care expenses. Best of all, these funds belong to the employees; there is no "use it or lose it".
How do you know if you are eligible?
You must be enrolled in the High Deductible Health Plan (HDHP)
You cannot be covered by any other health plan (e.g., Medicare, Medicaid, spouse's employer-sponsored non-HDHP plan, etc.)
You cannot participate in the regular Health Care FSA but you can participate in the Limited Purpose Health Care FSA.
---

You cannot enroll for medical/dental benefits or Flexible Spending Accounts (FSA) on this website. Please contact your agency's human resource office for enrollment instructions that are specific to your agency.
Check out these programs!!
---
Access convenient, virtual care from anywhere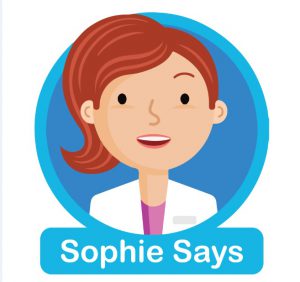 Access to telehealth is now easier than ever. Meet Sophie, your
MDLive
Personal Health Assistant. Sophie makes creating an
MDLive
telehealth account quick and easy using your smartphone, anytime, anywhere. Have you member ID card handy and follow the steps below:
Text 'bcidaho' to MDLIVE (635483)
How it works:

1. Activate your account

2. Choose a doctor

3. Resolve your issue
What is "Telehealth"?
Telehealth is defined as the delivery and facilitation of health and health-related services including medical care, provider and patient education, health information services, and self-care via telecommunications and digital communications technologies.
As an enrolled member in the State's health plan, you have two options for medical and behavioral health:
MDLive, a stand alone program that allows you to engage with a provider via technology for non-emergent medical and behavioral health needs for a lower cost. AND
Seeing your own Primary Care Physician (PCP), Specialist or Counselor via telephone or video subject to copay and coinsurance of the plan in which you are enrolled.
---
OGI Enabling Statutes
The Office of Group Insurance is established in Idaho Code Sections 67-5760 through 67-5772. Specific links that may be of interest: