With an increased awareness of your own health during the past year, it can seem overwhelming to triage your own symptoms, determine if they need medical attention, and select the appropriate site of care. That's why we added the 24/7 Nurse Advice Line. The Nurse Advice Line lets you talk with a registered nurse, at no cost to you, to help you make informed choices about your health or the health of any member of your household even if they are not covered under the plan.
Program the Nurse Advice Line into your phone, then you'll always have it handy: 888-993-7120.
The Nurse Advice Line can also transfer you over to an MDLive provider if your issue is beyond their scope of service.
---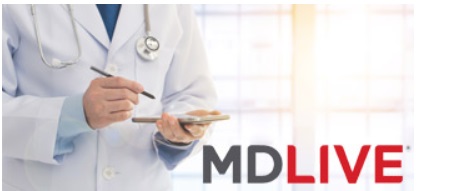 MDLive is ready to listen and support you and your family with medical and behavioral health providers ready to video chat with you 24/7. Now, more than ever, is a great time to focus on what you can control and your overall well-being.
Their board-certified psychiatrists and licensed therapists can help you process the information as it develops, create strategies to manage your concerns, identify healthy activities, and put together a plan tailored to your unique situation and needs.Schedule a private, confidential visit and keep both mentally and physically healthy with MDLive.
If you are enrolled in the State's medical plan all MDLive copays and coinsurance have been waived through the end of the plan year.
Get Started today
– it's quick and easy! Download the app, text 'BCIDAHO' to MDLIVE (635483), visit MDLIVE.com/bcidaho or call 888-920-2975.
MDLIVE Welcome [PDF]